Home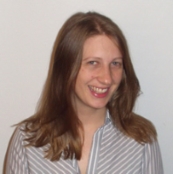 My name is Dr. Clare Turner and I'm a passionate and motivated educationalist. I'm a private maths tutor, a private physics tutor, a course developer, and a resource creator. I'm highly qualified, enthusiastic and friendly.
Private tuition can be so much more than just a way to improve exam performance . . .
Are you or your child:
Looking to improve grades in maths and/or physics?
Finding lessons dull?
Looking for a new challenge?
Need a qualification for a new career?
Need help with a home-study course?
Wanting to get into motorsport or engineering and need a mentor?
Click here for fees and more information.
Hear what students and parents have to say on my testimonials page.
Looking for something else?
My tutoring experience isn't limited to GCSEs, A-levels and undergraduate studies, and I'm always eager to help. So if you're looking for something else just contact me via the contact form or directly via clare@clareturnertutoring.com