Maths & Physics Tutor in Upton and Online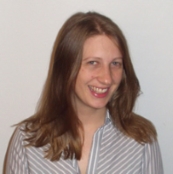 My name is Dr Clare Turner and I'm a passionate and motivated educationalist. I'm a private maths tutor, a private physics tutor,
a course developer, and a resource creator. I'm highly qualified, enthusiastic and friendly.
Private tuition can be so much more than just a way to improve exam performance . . .
Are you or your child:
Looking to improve grades in maths and/or physics?
Finding lessons dull?
Looking for a new challenge?
Need a qualification for a new career?
Need help with a home-study course?
Interested in astronomy?
Wanting to get into motorsport or engineering and need a mentor?
Click here for fees and more information, including how to contact me.

Hear what students and parents have to say on my testimonials page .
Looking for inspiration or information?
As I can only tutor a limited number of people I'm always looking for additional ways to help educate, inspire, and engage people in the STEM subjects. I've been doing that with distance learning courses and TES teaching resources; however, I want to do more. This is why I'm working on my YouTube channel and hope to regularly upload videos. Subscribe so you don't miss them! You can see what I've been up to on my blog.
Looking for something else?
My tutoring experience isn't limited to GCSEs, A-levels and undergraduate studies, and I'm always eager to help. So if you're looking for something else, just contact me directly via clare@clareturnertutoring.com or visit The Society of Tutors' website, which can be found here.